BUILT FOR SPEED
The NQi GT / NQi GTS has three unique driving modes (SPORT, DYNAMIC, and E-SAVE). We have created a scooter that lets you ride faster and further in your city.
A FASTER SCOOTER
Slip through winding city streets or cruise down major boulevards with ease. In SPORT mode, the NQi GT / NQi GTS' top speed is 70 km/h, making urban travel faster than ever.
INSTANT ACCELERATION
Our German partner BOSCH has provided a specially tailored motor with a continuous power output of up to 3500W. Get instantaneous acceleration from a standstill.
  28 %                     3,000 W                89 %
        Climbing Grade 3,000         Rated power          Conversion Efficiency
NIU ENERGY BATTERY TECHNOLOGY
The NQi GT / NQi GTS is equipped with our high-performance dual lithium-ion battery system. Both batteries can be removed and charged at any time. The extended range dual 60v35aH battery pack version provides enough power for a range of up to 140km while riding 70km/h
Dual Battery Pack Design
Only 11 Kilograms
2 Year Warranty + 5 Year Life Cycle
18650 Lithium-ion Battery Cell Technology
In E-SAVE energy-saving mode, the NQi GT / NQi GTS' range reaches up to 160km, giving you unlimited urban travel options.
The new Smart Dashboard displays different colors for different riding modes, speeds, and vehicle diagnostics to give you a clear picture of how your scooter is performing.
The NQi GT / NQi GTS dashboard uses new technology to stay clear in both high and low light situations. Turn on SPORT mode only when using both battery packs
THE NQi-SERIES REIMAGINED
The NQi GT / NQi GTS gives you more flexibility to cruise the open boulevards of big cities at 70km/h, or toggle down into DYNAMIC mode for slower city traffic.
SIMPLE DETAILS AND CONTROLS
User-friendy Controls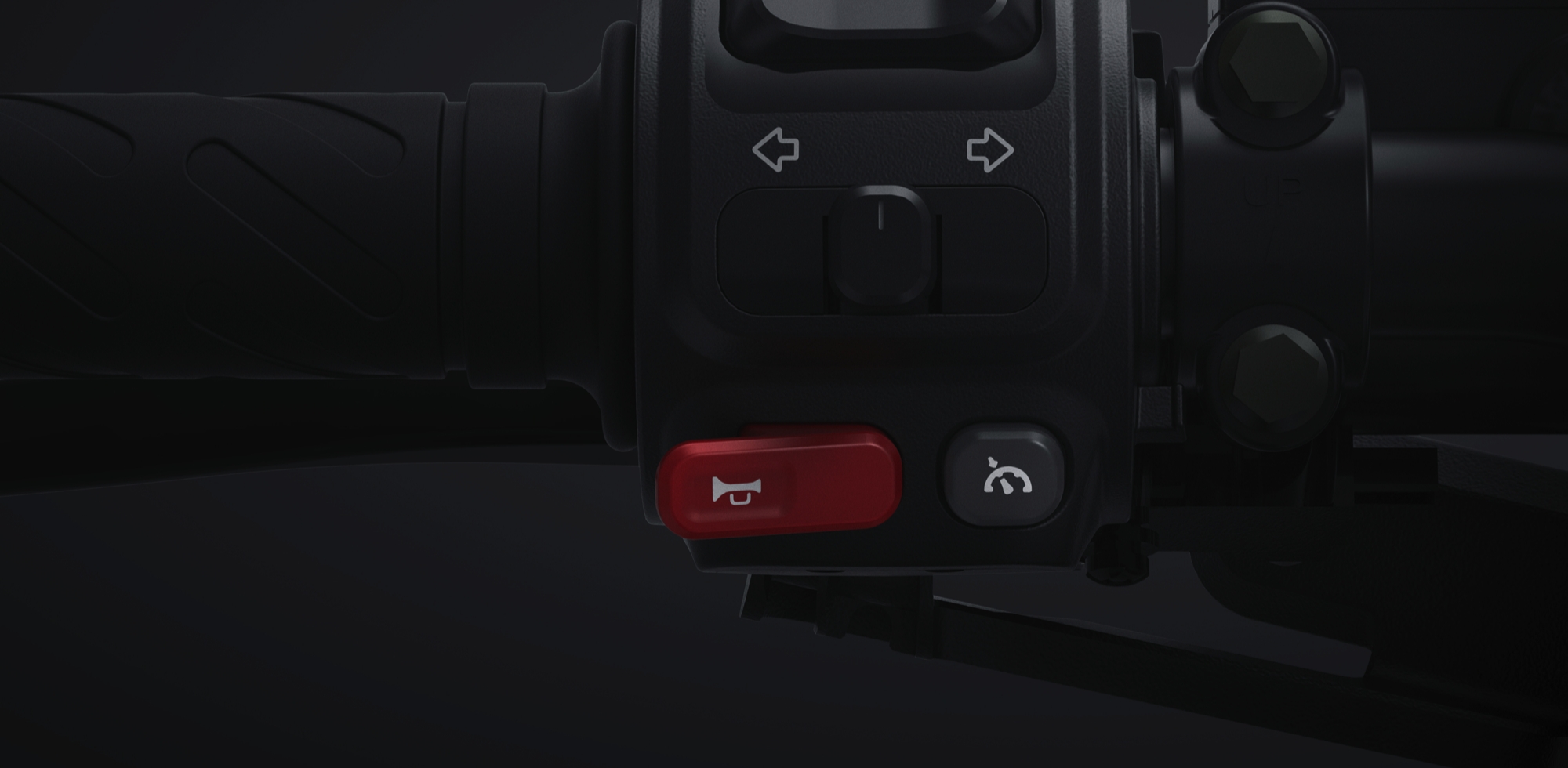 USB Charging Port                                                Retractable Footrests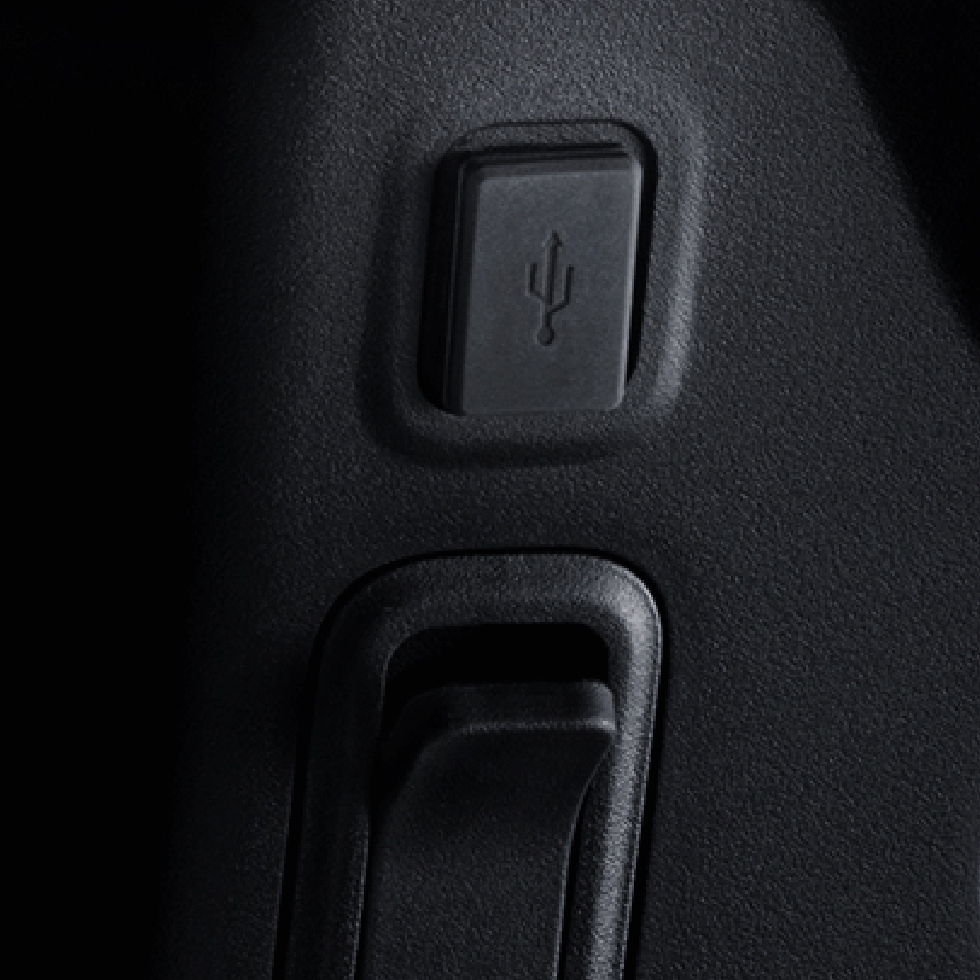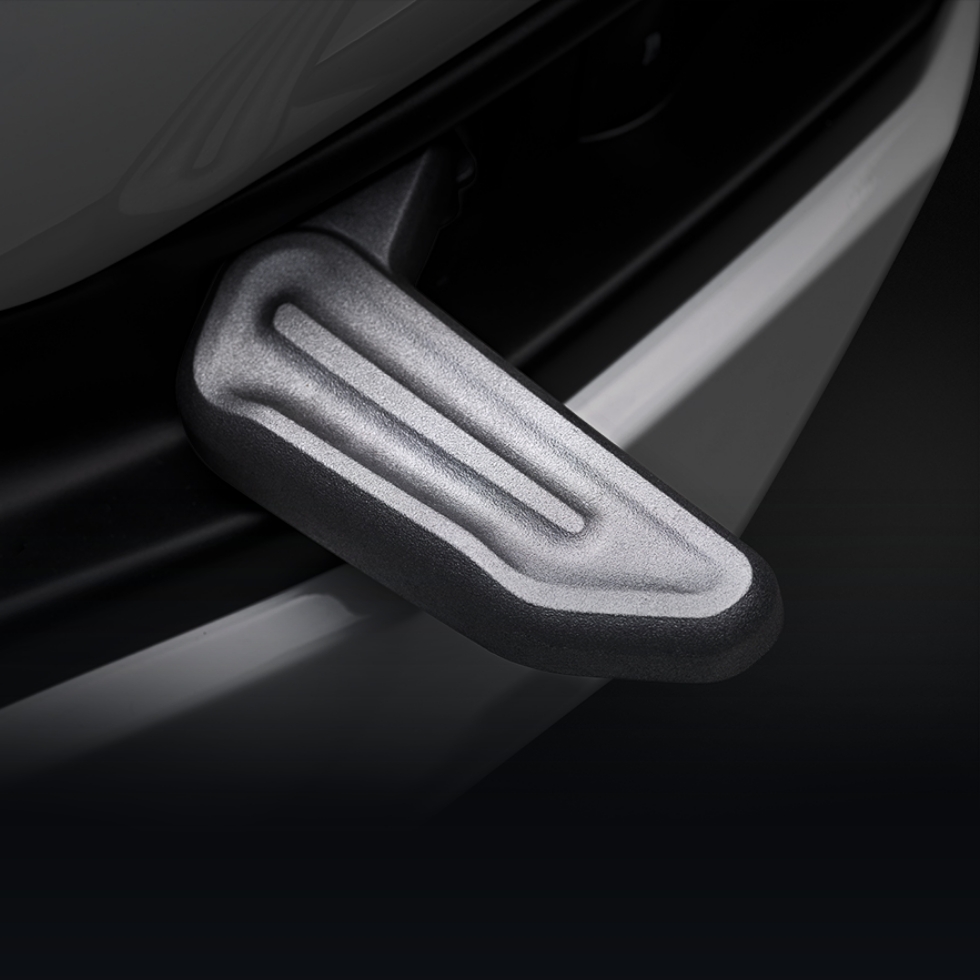 EASY-TO-USE SMART FEATURES
THE CLOUD ECU: AN EVOLVING "SMART" PLATFORM.
The NIU Cloud ECU has been upgraded to our next generation version 3.0 telematics controller. As the brain of the vehicle, it monitors, collects and analyzes vehicle information dozens of times per minute. This lets you remotely monitor the vehicle diagnostics and GPS anti-theft system. Plus, its OTA features allows you to wirelessly upgrade your scooter's software without having to bring it into a service station.
                                         32SENSORS                              200TIMES/MIN                              OTA                
                              Simultaneous Interconnection              Vehicle Diagnostics                  Wireless Software Upgrade
NIU APP: YOUR PERSONAL SMART SCOOTER MANAGER
The Cloud ECU's powerful data capabilities let you check 17 different vehicle statuses like location, riding history, vehicle status, and power statistics in real-time on the mobile app. You also get access to vehicle diagnostics, anti-theft alerts, and after-sales service.
EXTRA TECHNOLOGY FEATURES
SECURITY FOR YOUR SCOOTER
After registering your NIU through our app, any movement of the vehicle will trigger alarms on the scooter and send alerts to your phone. With a precise GPS location, you can see exactly where your scooter is at any time with just one tap.
        3-AXIS                       Alarm GPS + GLONASS            NIU E-SCOOTER
Movement Detection            Positioning System                         App
NIU LIGHTING: BRIGHTER, SAFER, STRONGER
From the iconic halo light to the one-piece wrap-around tail light, the full LED lighting system provides a wider, safer, and more efficient lighting range. The 360° illumination ensures you are safe at night.
CBS BRAKING SYSTEM
When you brake in an emergency, the CBS braking system will split braking force between the front and rear brake discs, reducing stopping distance and ensuring a safe brake at high speeds.
BUILT FOR YOUR CONFIDENCE
From the external plastic molds to the internal frame, we invest in the best materials and technology for safety and durability.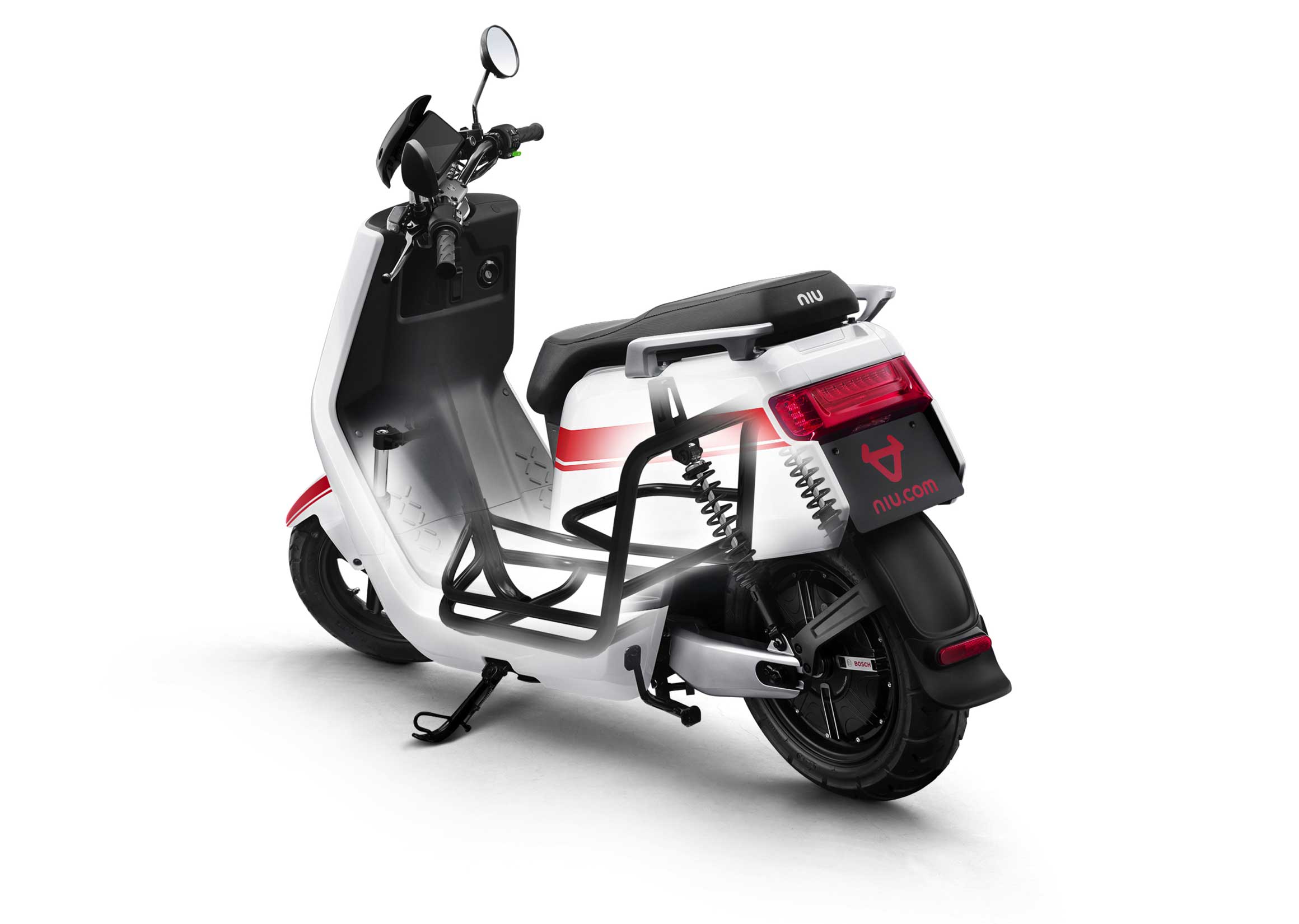 EXTENSIVE WATERPROOFING
The scooter's key elements use automotive-grade waterproof components. In rainy weather, the control, signal, and power cables are safe from short-circuiting, and with a 230mm wading depth, the NQi GT / NQi GTS is all-set for riding in rain and snow.